Porto Hop On Hop Off Bus
Hop on the famous double-decker bus to discover every corner of Porto. Here's how to book your tickets and how to make the most of this experience.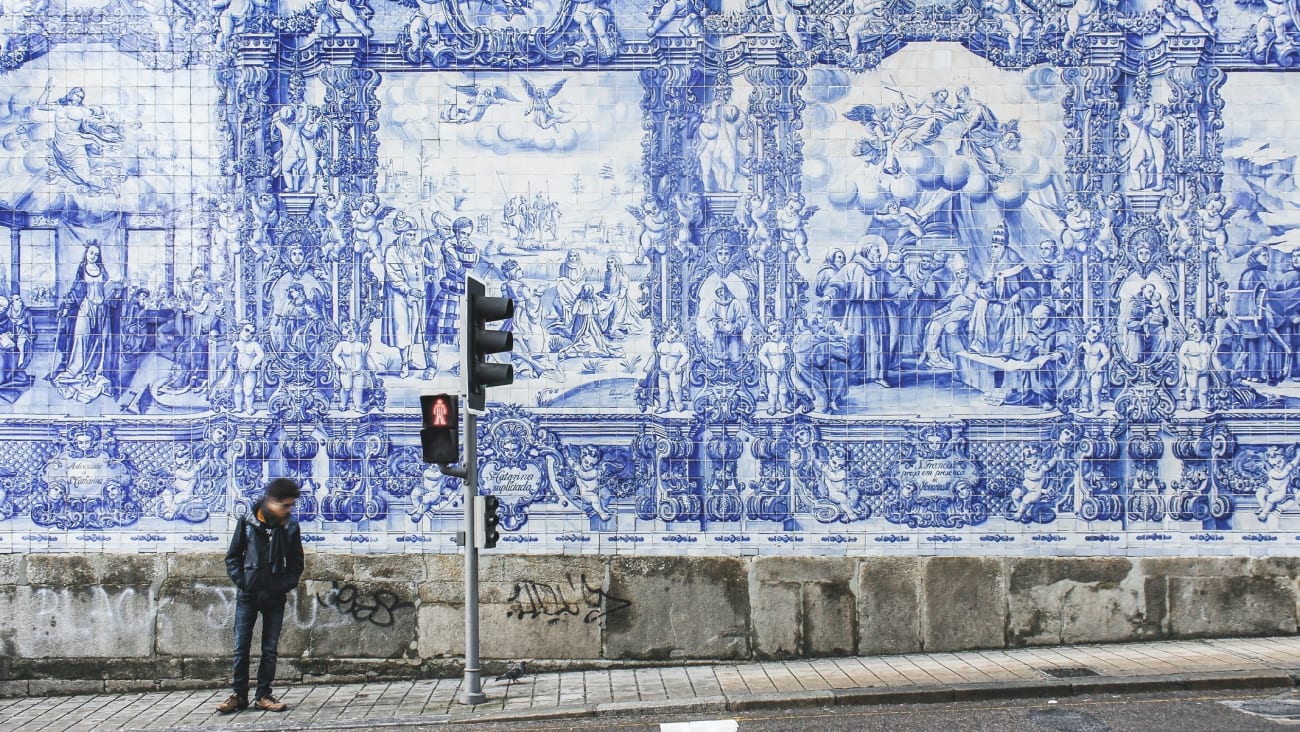 The advantage of a sightseeing bus tour is that you can get off at any of the stops along the route and explore the area for a while and then get back on the bus and continue your journey. It's a comfortable way to visit Porto, it allows you to get a quick overview of the neighborhoods, and best of all, it's a fun experience, especially with the family.
Here's a guide to the Porto sightseeing bus and how to book your tickets in advance.
How to book the Porto sightseeing bus tour online
The first thing you should know is that it is best to book your Porto sightseeing bus ticket in advance.
Why I recommend touring Porto by tour bus
The classic open-top double-decker bus is waiting for you for an easy, dynamic and fun tour of the city of Porto. It is an experience that is often underrated, but the truth is that when you arrive in a new city, taking a tour by tourist bus is a perfect way to get to know its neighborhoods quickly and then delve into each of them on your own.
It is also a great way to save on public transport, as the bus will take you comfortably to almost every point of interest in the city that you want to visit. Porto's tourist bus passes through two of its most important squares, Liberdade and Batalha, as well as the Cathedral, the Clérigos Tower or the Church of Carmen.
In each of these tours, you will have a recorded narration in Spanish that will put you in context about the importance of the sites you visit and the neighborhoods you pass through.
Another advantage of this experience is that, if you feel like it, you can combine it with a boat ride on the Douro River and a wine tasting at a local winery. To do so, you will need to select the premium option when booking the tour.
Porto sightseeing bus itinerary
You can choose two different routes for a bus tour of Porto. One will take you through the main points of interest in the historic center of the city, and the other through iconic buildings from medieval times.
Historic Porto' stops (2 hours)
Liberdade Square
Bolsa Palace
Porto Cathedral
Batalha Square
Clérigos Tower
Carmen Church
Cálem Caves
Yeatman Hotel
Teixeira Lopes House-Museum
Gaia Chamber
Jardim do Morro
Stops of 'Porto Castles Tour' (2 hours)
Liberdade Square
Porto Cathedral
Batalha Square
Carmen Church
Casa da Música
Boavista Avenue
Serralves Foundation
Porto City Park
Leixões Port Cruise Terminal
Matosinhos Beach
Passeio Alegre
Tramway Museum
Clérigos Tower
Serralves Museum
Schedules
Timetable of the route 'Porto Histórico'.
From July to October: departures at 9:45, 11:45, 13:45, 15:45, 17:45 from Av. Aliados/Praça da Liberdade
From November to June: departures at 9:30, 11:00, 12:30, 14:00, 15:30, 17:00 from Av. Aliados/Praça da Liberdade
Schedule of the route 'Porto Castles Tour'
From July to October: departures at 9:00, 11:30, 12:00, 13:30, 16:30, 18:00 from Av. Aliados/Praça da Liberdade
November to June: departures at 9:15, 11:15, 13:15, 15:15, 15:15, 17:15 from Av. Aliados/Praça da Liberdade
Alex's Traveller Tip

I recommend you to print the ticket that you will receive in your email when you confirm your reservation, just in case you are asked for it or something happens to your cell phone.
What to keep in mind before booking this experience
Choose the number of people and the date you want to do this experience, and then select an option: hop on hop off bus tour, or premium option with cruise and wine tasting. You will be taken to a page where you will be asked for your personal information and an email address.
Important: enter a valid email address, because when you hit the book button, you will receive a confirmation email. Check the email to make sure that everything is correct and save it to have it handy when you have to show it to the bus driver to be allowed to access the tour. I advise you to print the ticket that you will receive in the email to avoid any problems.
If for any reason you do not want or cannot do the tour, it is best to cancel the experience as soon as possible to receive 100% of your money back, which will only be possible if you cancel at least 24 hours in advance. You will find instructions on how to cancel in the confirmation email.
Sightseeing bus tours only operate in good weather (so that you always have a good view). If it rains, they will cancel the tour and refund your money.
Tips for the Porto sightseeing bus
Take advantage of the discount coupons
On the bus you will be given a booklet of discount coupons for a good number of stores in Porto and a map of the city. Nowadays using a paper map is almost unthinkable, but here is my advice to turn it into a nice souvenir: you can mark with a marker the funny things that happen to you on your trip in each place.
Make the routes complete
To get the most for your money, I recommend you to do the whole tour with all the stops, and in those where you feel like getting off and taking a walk, don't take more than an hour. Consider the sightseeing bus tour as a trailer of what you will see in depth in the rest of your trip.
Choose where to get off
Not all the stops are tourist attractions, you will also pass by shopping malls such as El Corte Ingles and some of the main hotels in the city, so with any luck you will have a stop close to your accommodation (so you don't have to go to the first stop on the itineraries).
Remember that children travel for free
The Porto sightseeing bus is a perfect activity to do with the family as children between 0 and 3 years old have free access and children between 4 and 12 years old have a reduction on the ticket price.