Reykjavik Snowmobile Tours
Snowmobile tours and experiences in Iceland are one of those activities that you cannot miss if you are visiting the country. I invite you to learn about the alternatives that you will find on your trip.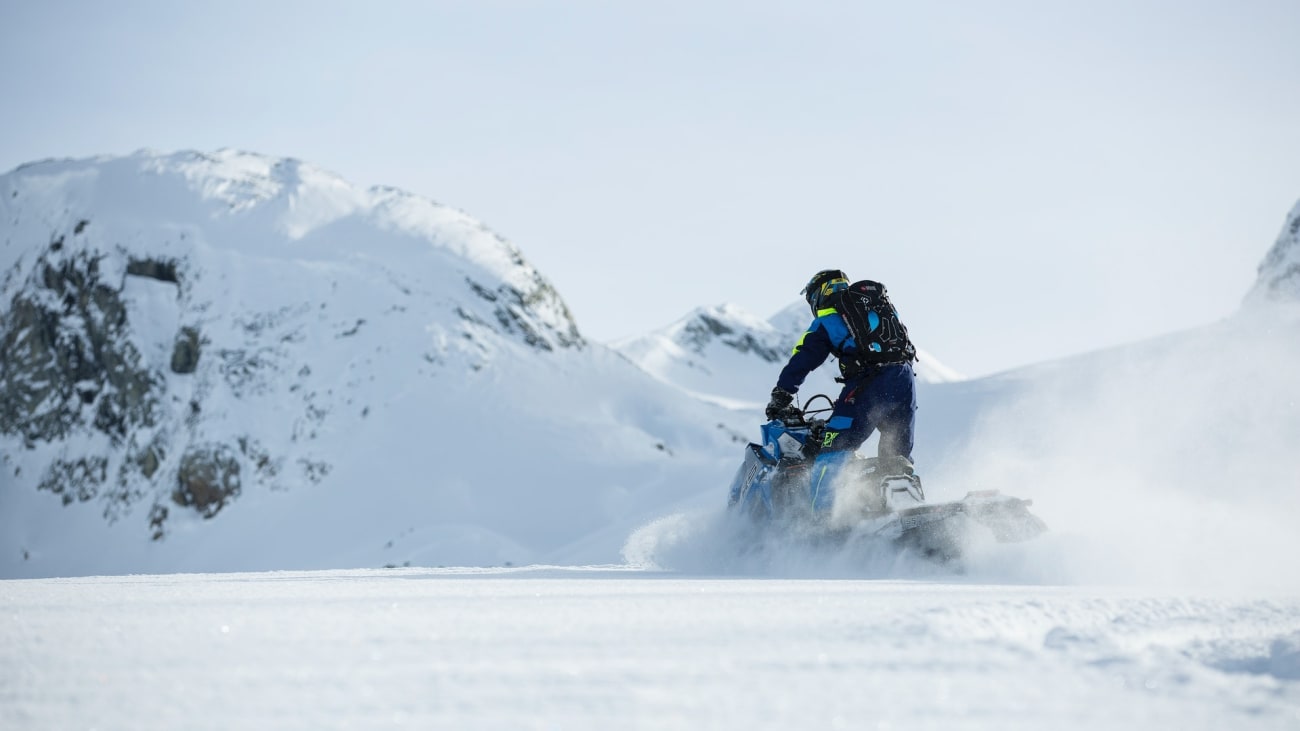 Plans to see or do in Reykjavik abound during all times of the year, as Iceland is a country with enormous natural attractions. Fortunately, its highlands and glaciers always remain cool enough for the sporting activities that interest adrenaline-seeking tourists.
So thanks to this research I have organized, you will be able to evaluate the advantages and disadvantages of the best snowmobile tours in Iceland. This will make it easier for you to choose the one that best suits your budget and your expectations.
1. Excursions to Langjökull Glacier and Thingvellir National Park with snowmobile included
Langjökull Glacier is the second largest glacier in Iceland in terms of kilometers of extension.
It is located in the western part of the interior of the country and for a couple of decades has been a favorite destination when it comes to snowmobile tours in both summer and winter.
Thingvellir National Park is halfway in the direction of this gigantic glacier and therefore most of these excursions also include it in the tourist planning.
So basically it is a guided tour that first takes you to the vicinity of this park where you can see some canyons formed by the separation of the fault that arises in the continental collision between the North American and European plate.
The Gullfoss waterfall is usually another stop on the route before continuing north to reach the Langjökull Glacier. There is where you will get off the vehicle to start a tour on this gigantic frozen terrain mounted on hilarious snowmobiles.
Please note that most of these paid tours include all the necessary clothing for the ride, such as snow pants, boots, gloves, helmets and visors. The transfer vehicles are top of the line and most often include on-board air conditioning and wifi.
Meals are not usually included in the rates offered by the tour, but there are possibilities to eat something on the way and at the stops of the service stations.
You can also bring your own food if you wish, something advisable considering that you will leave Reykjavik early in the morning to return in the late afternoon.
Details of interest
Price: a trip like this from Reykjavík to Langjökull Glacier with snowmobiles included usually costs about 190 euros per adult and about 120 euros for children between 11 and 6 years old. Keep in mind that these itineraries do not usually include hotel pick-up, although sometimes it can be contracted separately.
Duration: I have to start by clarifying that this is not a daily activity, since it is normal that about 12 excursions are made throughout the month, depending on weather conditions. At the same time, there is the fact that in total it can take about 10 or 11 hours approximately, but the snowmobile section does not usually exceed 2 hours.
Means of transportation: as it is a trip that consists of different types of roads, different means of transportation are also involved. The most common is a luxurious tourist bus for the transfer from Reykjavík to the access point to the glacier. Clearly, snowmobiles are reserved for the journey over this frozen terrain.
Advantages: the buses are quite comfortable and this will allow you to rest so you can continue the next day with the best tours of Reykjavik. You also have to appreciate the fact that it is a relatively luxurious experience, although if you want something that is much more exclusive you can invest your budget in one of the helicopter tours in Reykjavik. The helicopter tours in Reykjavik take you to see the glacier from above.
2. Snowmobile tours on Langjökull glacier by the ice caves and swimming in the Secret Lake
If you are not convinced by the idea of having to visit Thingvellir National Park on the same day as a snowmobile tour, don't worry. You have at your disposal another kind of equally interesting itinerary that is much more focused on the winter beauty that characterizes the second largest mass of ice on the island.
The trip starts with the departure from Reykjavik and has as an initial stop the hot springs area of Geysir, a space full of boiling mud and hot springs that are formed on the earth's surface by the volcanic movement that occurs in most of the Icelandic territory.
After this stop you will head directly to the Langjökull glacier to start once and for all with the snowmobile tour.
This is an entertaining and exciting experience that will leave you breathless while you enjoy the incredible opportunity to get to know a landscape as unique as this one that seems to be taken out of a science fiction movie.
The next step in the itinerary would be the return to the vehicle that was used to reach the glacier, but before doing so you will pass through a series of ice caves that are even more authentic and special for those who enjoy being able to encounter a landscape as unusual as this one.
By that point in the tour you are likely to have a gigantic appetite and so most tours that are as focused on physical activity as this one take you to lunch at a restaurant near the next stop.
The last destination on an itinerary like this is almost always the small village of Flúðir, due to the fact that there is a beautiful hot spring lagoon there. This will allow you to warm up and rest from the snowmobiling session before returning to the city.
So a trip with these characteristics is a perfect opportunity to visit Iceland's glaciers without having to give up the fun and without having to look for accommodation outside the metropolitan area of Reykjavík.
Details of interest
Price: this type of excursions are intended for a much smaller group of people and that means that the price paid by each participant can go up a bit compared to a trip that is intended for a bus. In this case, an adult pays approximately 282 euros, while young people between 17 and 11 years of age pay 213 euros. Children over 5 years old and under 11 years old participate free of charge. Children under 5 years old are not allowed to participate for comfort and safety reasons.
Duration: this itinerary is a bit shorter due to the fact that it is not necessary to get off to tour Thingvellir National Park. So it usually takes about 10 hours approximately from the departure to the return to the city.
Means of transport: this is a tour planned for a group of no more than 10 people and therefore minibuses and coaches are chosen for the road transfer.
Advantages: a small group of people means more intimacy and the fact that there are fewer tourists in the plan also means that you will have more time to answer your questions with the guide who will be present for the snowmobile tour. The same is true for other types of excursions, such as those that take you to visit the best volcanoes in Iceland from Reykjavik in an equally small group.
3. Langjökull glacier tours with superjeeps and snowmobiles
The third alternative you have at your disposal if you are looking to enjoy a day of fun and adrenaline on a snowmobile tour is to opt for an excursion that also includes a tour of the Langjökull glacier area with some superjeeps.
Basically, this is an itinerary that follows the same sequence of stops as in the previous alternatives, only this time it includes a jeep that is mechanically modified to be driven on the glacier terrain.
In addition, this route also includes the Thingvellir National Park, the Geysir area and the Gullfoss waterfall in the itinerary and therefore it can be said that it is a very complete excursion that offers you the opportunity to know the Golden Circle region in three different ways in the same day.
If you want to visit the best hot springs in Iceland, you can opt for a day dedicated exclusively to it so you can visit some of the resorts that have been created for these wonders of nature.
Details of interest
Price: a trip of this style usually costs about 280 euros per person and the same conditions apply as in the other itineraries, such as access restrictions for children under 6 years of age and a significant discount for young people between 11 and 17 years of age.
Duration: 9 hours is usually the total duration of a trip like this as the jeep can take shortcuts at many of the stops due to its mechanical structure that allows it to go off the usual and paved route.
Means of transportation: the transfer from the city of Reykjavik to the first stop usually takes place in a minibus for small groups of people, but keep in mind that afterwards there will be changes of vehicles so that you can experience the roughness of the jeeps as well as the speed of the snowmobiles.
Advantages: this tour offers you twice the adrenaline for the price of one and objectively evaluating you will realize that you are getting to know 4 iconic places in the south of Iceland. All this in just one day, with guides included and with professional drivers that always guarantee you safety for the snowmobile ride. The fact that you are going to Gullfoss is also advantageous, as it is one less stop in your planning of excursions to the best waterfalls in Iceland.
Tips for a snowmobile tour in Iceland
The first advice I can give you if you are already starting to plan the purchase of these snowmobile tours in Iceland is to keep in mind that this is an entertaining activity, but it is still extreme.
It is therefore important that you keep your composure and comply with all the indications that the tour guides will give you.
Secondly, do not forget to bring clothes to change because there is a good chance that you will end up drenched in sweat after finishing the stretch of races on the ice.
Having snacks and food on hand will always be another idea that you cannot overlook for the simple fact that you don't know when you will work up an appetite and it is quite uncomfortable to have to wait until the food stops along the itinerary.
And finally, I can't help but advise you to read the conditions of the trip, as the vast majority do not accept children under 6 years of age and it would be a real inconvenience to find out when you show up at the bus or coach pick-up point at the Reykjavik terminal.
Why is it advisable to join a snowmobile tour in Iceland?
A plan like this is one of those once-in-a-lifetime experiences. And Iceland itself is a place that stands out from the rest of the planet for the particularity of its natural beauty.
So if you objectively evaluate what is on offer, you will realize that being able to ride a snowmobile on a terrain that belongs to one of the largest glaciers in the world can become one of the best memories of a trip that promises to be unforgettable.
Frequently asked questions
What will I see on my way to the Langjökull glacier?

As you travel by van, you will pass the Geysir geothermal area, one of the highlights of the Golden Circle, and see the Strokkur geyser spitting water up to 30 meters (100 feet) above the ground.

What is included in a snowmobile tour?

In addition to the van ride that will pick you up and return you to your hotel, you will have the full assistance of a professional snowmobile guide, and all the necessary equipment for the experience including helmet, overalls, helmet, gloves, lunch and the entrance to the ice cave. Also, you can customize your experience by combining it with a visit to the Secret Lagoon.

Any tips I should know before a snowmobile tour?

Remember to bring a valid driver's license to this experience, as you will need it to drive a snowmobile. Check the exact details of the experience before booking, as not all experiences include lunch. Wear waterproof clothing to avoid getting wet, and if possible, bring a change of clothes to change into before you start your journey back to your hotel.