Istanbul Airport Transfers
Forget about negotiating, the hustle and bustle of the arrivals terminal and queues: here's how to easily get to your hotel from Istanbul airport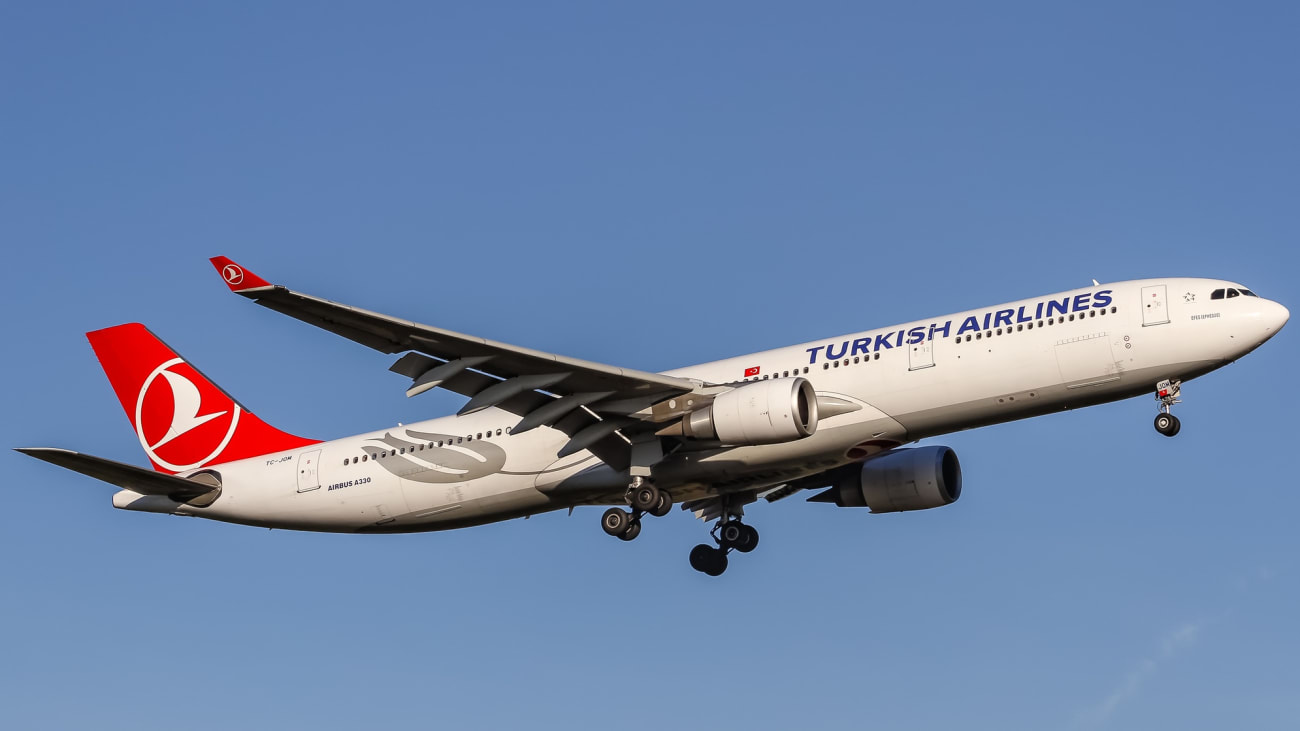 Currently, Istanbul has two different airports: Istanbul International Airport in the European part of the city (29 miles from the center) and Sabiha Gökçen Airport in the Asian part (31 miles from the center). I will tell you how to get from them to your hotel in Istanbul.
1. Private transfer from Istanbul airports to your hotel
Both airports are connected to the city center by public transportation, but I recommend a private door-to-door transfer to your hotel from either airport.
If this is your first time in Istanbul and you don't know the city well, this private transfer service is the most comfortable option and is available From $ 28, a price much lower than what this same service can cost you in other cities.
How this service works
At both the International Airport and Sabiha Gökçen, a professional driver will be waiting for you and those traveling with you at the arrivals terminal. This will save you from wandering around the airport looking for transportation and you will always be able to communicate with your driver via email or phone.
Once you meet your driver, he will take you directly to your hotel in a comfortable air-conditioned vehicle; it will take you approximately 55 minutes. All vehicles have enough space for luggage, are adapted for wheelchairs and strollers.
How to book
You will have to book online this private transfer service provide your flight details, so the driver knows where you arrive and can wait for you in case your flight is delayed, and the address of your hotel, so he can take you there directly once you meet him at the airport. Once you book your place you will receive a confirmation email with details and contact information for any unforeseen circumstances.
If your travel plans change, you can cancel the service up to 24 hours before you arrive in Istanbul. The drivers speak German, English, French, and Spanish so it will be easy for you to understand them upon arrival and ask them any questions about the city.
2. Return transfer from your hotel to the airports
If you want to use this service in the opposite direction, i.e. to go from your hotel in the center of Istanbul to either of the two airports on the way back from your trip, you can also do it booking in advance. In this case, the driver will pick you up at your hotel approximately three hours in advance to ensure that you arrive at the airport with enough time to check-in without rushing.
To do this, you will need to provide your hotel details and flight schedule, so that the company can arrange for your pick-up well in advance and you can arrive at the airport in comfort without having to worry about the time.
Ana's Traveller Tip

WIFI connection is not always available at Istanbul airports; it is better to book your transfer in advance rather than improvising on arrival.
3. Other ways to get from Istanbul airports to your downtown hotel
Public transportation from the International Airport
If you decide to get to your hotel by public transportation, you also have options. Be aware that timetables are not always reliable and that, due to the language and culture of the country, it may be more difficult to find your way around than in other countries.
The Airport Express Bus H2 will drop you off at Şişli-Mecidiyeköy station from where you can take the M2 metro line to reach more central areas such as Taksim or Sultanahmet. The H2 bus runs every 20 minutes, takes 35 minutes to reach the center and at the exchange rate, the price is about a dollar.
The bus line buses cost about 4 dollars, run every 30 to 40 minutes, and take an hour and a half to get to the center. In total there are more than 20 lines, so it is advisable to consult beforehand which one is the most convenient for you depending on the address of your hotel. Remember that on both buses you will have to pay in Turkish lira.
The subway: the line that connects with the airport is the M11. This line will drop you off at Gayrettepe station from where you can take the M2 line to the center of Istanbul.
Sabija Gökçen Airport Public Transportation
Sabija Gökçen airport is only connected to the center of Istanbul by bus. Please note that this airport is located 31 miles from the center of Istanbul and therefore the journeys will be longer. If you arrive early in the morning at this airport, you may have to wait longer for the next bus.
The buses drop you off at Taksim Square in 90 minutes for a price of two and a half euros and leave every half hour from the arrivals terminal. You can buy the ticket directly from the driver, but remember to pay in Turkish currency. In addition to this company's buses, lines E10 and E11 also depart from the airport and connect to the Kadıköy ferry station.
Cab
Both airports have, on the other hand, cab ranks. In Istanbul, depending on the quality of the vehicle, cabs will be class C (the cheapest, yellow-colored), class D (blue and mid-range), and class E (black and with a premium service.
A ride to your hotel in Istanbul can cost you about 35 dollars from either airport, but it is an option to consider if you have not booked a transfer in advance.
Ana's Traveller Tip

If when you arrive at the airport a private person offers to take you to your hotel, it is better to refuse. These services are not official and are not always safe.
4. First tips for your arrival in Istanbul
Visa
Depending on your country of origin, you may have to apply for a visa valid for 90 days to travel to Istanbul. It costs about 23 dollars and you will be asked for it when you arrive at the airport in Istanbul, so it is advisable that you inform you well of what kind of visa you need before your trip to have the documentation ready.
Currency exchange
The official currency of Turkey is the Turkish lira, whose value is equivalent to about 10 cents. Although in many places you can pay by credit card (check with your bank before leaving what is the commission they will charge you), it is always advisable to carry cash. You can change money at the airport, but it will always be more expensive than doing it in the city center.
My recommendation is that you carry some cash to get by at the airport and in your first hours in the city and then make the change in one of the downtown offices.
Safety
Although in the south of Turkey there are armed conflicts due to the border with Iraq and Syria, Istanbul is generally a safe city. However, you have to watch out for robberies as in any other European capital and it is always advisable to travel with medical insurance in case of an accident.
Dress code in the city
In churches and mosques in Istanbul women must enter with their head covered, so it is advisable to always keep a handkerchief in your bag. It is also common to be asked to take your shoes off, so carrying an extra pair of socks in your luggage might be a good idea.
Language
The official language is Turkish, but in most cases, you will be able to get by in English. Above all, you will find it easy to get along with the salespeople, as they are used to tourism and many also know English, Spanish and French.
A key rule: haggling when shopping
Bargaining is an art in many of the stalls in Istanbul, especially in the Grand Bazaar, never accept the first price they propose and keep in mind that with some patience you can get much cheaper products.
5. And what are you going to do when you are there?
If you are planning to organize a trip to Istanbul soon, I am sure you will also be interested in this article about Best Tours and Day Trips from Istanbul.
And if one of your dreams is to take a cruise on the Bosphorus and be able to contemplate the spectacular mosques and views of the city of Istanbul don't forget to take a look at this post about Bosphorus Strait Day Trips from Istanbul.
Frequently asked questions
Does Istanbul have a new airport?

Istanbul does have a new airport, with the airport opening up back in April 2019. Known as Istanbul New Airport, replacing Istanbul Atatürk Airport, the airport can handle more than 90 million passengers and is located on the European side. There is also the Istanbul Sabiha Gökcen Airport, situated on the Asian side, and caters to a number of Asian airlines.

How to get from Istanbul airport to the city?

This really depends on which airport you want to get to the city from, Istanbul New Airport or Istanbul Sabiha Gökcen Airport. From New Airport, your best bet is via taxi, transfer or bus, though there is plans of the metro being available in the future. Istanbul Sabiha Gökcen Airport on the other hand, won't have a metro at all, so your only options are either taxi, transfer or bus.

Is Istanbul airport the biggest in the world?

Istanbul New Airport can actually boast the accolade of biggest airport in the world, with the airport covering 48 square km (30 square mi), the airport cost an astounding $11 billion and replaced the aging Istanbul Atatürk Airport.