Best Activities in Madeira: snorkel, canyoning, hiking, scuba diving...
It is no secret that, when visiting Madeira, nature is the main element of leisure. Today I tell you all the activities you can do in this destination.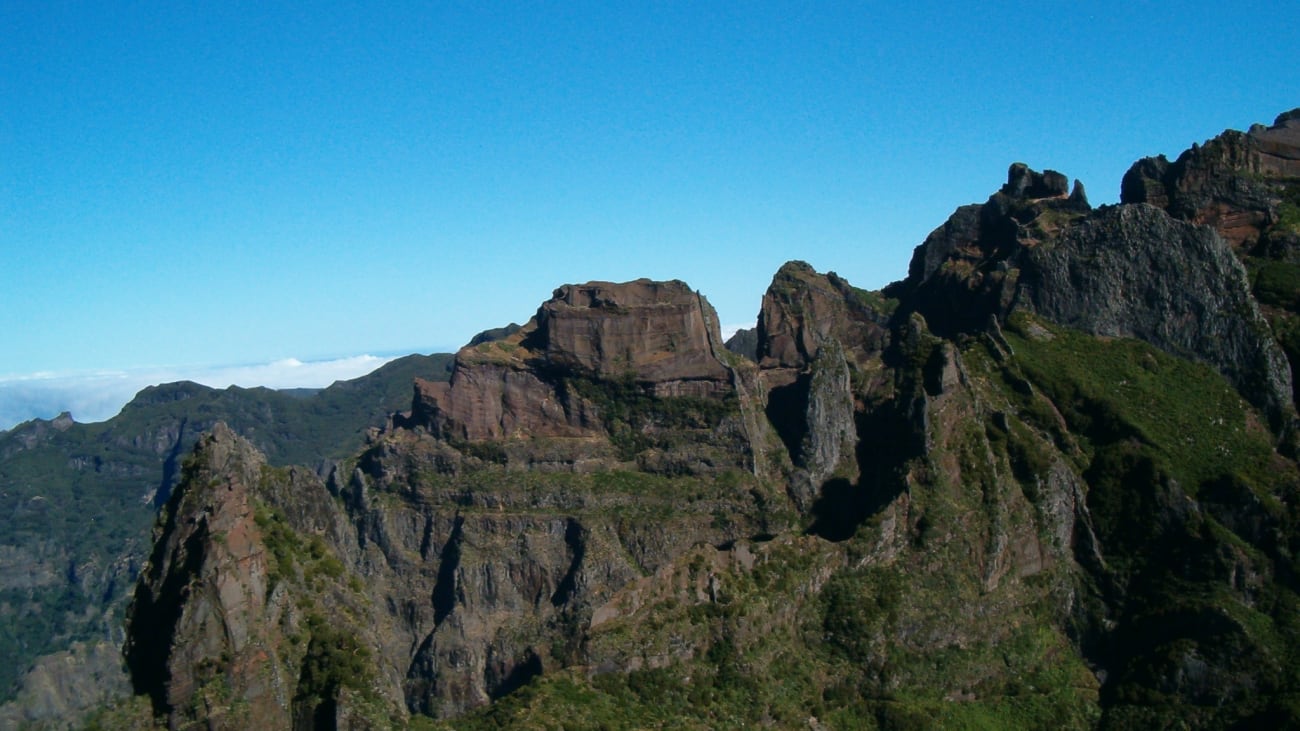 The archipelago of Madeira is an ideal paradise destination for a vacation in nature. To begin with, it is important to know that the archipelago is composed of two main inhabited islands: Madeira Island and Porto Santo Island.
Visitors tend to spend most of their time on the former, also known as Pérola do Atlântico because of all the things to see and do that you will find in Madeira. In this article I will talk mainly about the activities that you should not miss by compiling the most interesting and varied adventures that this small island is able to offer.
1. Take a hiking or mountaineering tour in Madeira
If you are a hiking lover and you like to be in nature, you should know that Madeira Island offers a unique opportunity to enjoy this activity. Considered as one of the best Madeira tours from Funchal, you will find in the city numerous local companies offering this kind of experience.
The destination, duration and many other details will depend on the company you hire. However, many local companies offer excursions to places like Pico Ariero or Pico Ruivo, the highest peaks in Madeira and from where you get the most incredible views you can imagine.
Keep in mind that the hikes to Pico Ruivo or Pico Ariero are classified as moderate, so you must have a certain level of fitness to do them. If you are looking for easier hikes, consider booking an excursion to destinations such as the Rabaçal area or similar.
All those who wish to go hiking or mountaineering in Madeira should take into account the essential tips for safe hiking. At the same time, and regardless of your level of experience, it is highly recommended that you hire an organized excursion to do the activity with expert guides.
2. Practice canyoning or canyoning
Canyoning is another outdoor activity for which Madeira is the perfect destination. Fans of this sport will discover during their adventure incredible landscapes with routes and descents designed for different levels of difficulty.
If you can combine canyoning with someof the Jeep safaris from Funchal, you are sure to enjoy a perfect day of adventure on the island.
Madeira is an island with a rugged terrain, which translates into numerous high mountains and canyons with impressive waterfalls. Cañoning in Madeira involves getting to know areas of the island such as Porto Moniz - Rabaçal and San Vicente, all famous for their impressive waterfalls.
Regardless of your level of experience, I recommend taking this adventure on an organized tour so that you can be assisted by an expert guide and have transportation to and from Funchal and the exploration area.
Like many of the other activities on the list I recommend my traveler friends to be very cautious and follow the general safety advice when canyoning in Madeira.
Reservations should be made in advance so that you can secure your place for the day you want to do the adventure.
This recommendation is especially important if you are traveling to Madeira with friends or family and everyone wants to participate in the adventure.
3. Take a cruise or a boat tour in Madeira.
Madeira's beauty and attractiveness as a tourist destination goes beyond its mountainous landscapes and includes the entire coastline, a series of beautiful beaches and impressive marine fauna.
Consequently, enjoying a boat trip in Madeira is another activity that I recommend putting at the top of your list of priorities.
In Funchal as well as in other major cities of Madeira you will find numerous local companies offering this type of experience in different schedules, formats and style.
Boat trips are also one of the best alternatives to see dolphins and whales in Madeira, an activity that is frequently combined in organized excursions.
If you go to Madeira during the summer you will find that it is possible to snorkel in the area and swim in the waters of the North Atlantic Ocean surrounded by these beautiful creatures.
Although the specific aspects of the excursion may vary depending on the company you hire for the experience, in most cases the tours usually take between 3 to 4 hours to complete. This means that you will easily be able to combine this excursion with other listed activities, even if you are traveling to the island for a short vacation.
4. Cycling in Madeira: road and mountain biking
Whether you are an amateur or a professional cyclist, it is good to know that Madeira is a destination for cyclists in practically any season of the year you decide to travel.
Even during the winter months from December to February, the mild temperatures allow you to enjoy your cycling vacations.
Besides the good weather, the variety is another factor that makes Madeira the perfect destination for cyclists. If this is your choice, I assure you that you will have the opportunity to do many different routes, including road and mountain biking.
You will find asphalt trails with routes that offer spectacular views of the city and mountain trails that are divided according to the level of difficulty.
For example, the Ruta de los Picos is a trail of more than 17 kilometers recommended for experienced users; the route that goes from Arriero to Ruivo is of moderate difficulty, also recommended for experienced users; and the Ruta de Ribera da Janela, although long at 9.3 kilometers in length, is easier to ride, despite being quite long.
Organizing a cycling route in Madeira is quite simple, as you can find local companies in Funchal that offer bicycle rental services to travelers and also companies that offer organized tours.
If you decide to go on your own, some popular bike rental options in Madeira are:
5. Book an organized tour to get to know Funchal
Another experience that is totally worthwhile is to take a guided tour in Funchal. Located on the south coast of Madeira Island, this city is the capital not only of the small island but the whole archipelago.
Funchal is a wonderful balanced system where you can get to know part of the island's plant life, with its impressive landscapes, as well as its architecture and its people.
Guided tours of Funchal are offered by several local companies and come in different formats to suit every style of traveler. I recommend studying the different options and booking in advance the ones that catch your attention. Some of the organized tours you can find in Funchal are:
Walking tours through the old town of Funchal, an experience designed to tour the medieval center of the city and get to know the most emblematic old buildings.

Gastronomic tours, which combine a walking tour through the old town with a tasting of local products in different establishments.

Tours in basket carts, the descents in basket carts in Funchal, a typical traditional activity of Madeira that tourists and locals alike enjoy and that you can do during your trip to the city.
The best part is that most of these tours are short duration excursions that you can easily combine with other activities from the list; to have a more complete vacation and enjoy your stay in Madeira to the fullest.
6. Practice scuba diving, surfing, windsurfing or other water activities
The archipelago of Madeira is the ideal place for all kinds of water activities such as surfing, but also scuba diving or snorkeling. Its privileged location in the middle of the Atlantic Ocean gives the place a rich biodiversity and an average temperature of 21 degrees Celsius.
To this is added an excellent visibility as a result of its crystal-clear waters. Diving activities in Funchal are, therefore, one of the most demanded by tourists visiting the island for the first time.
You will find several local companies offering diving experiences off the coast of Madeira that include both the accompaniment of an expert guide and the necessary preparation equipment.
While I always recommend my traveler friends to book these excursions, some tourists who know the island and visit it on a regular basis make the decision to go on a diving excursion on their own. If this is your case and you have enough experience some of the best dive sites in Madeira are:
Porto Santo: the second most important island of the archipelago has an excellent visibility of approximately 40 meters deep, you will also find the wreck of the Madeirense, a ship sunk in 2001.
Garajau Natural Reserve: the reserve attracts divers from all over the world and covers about 7km of coastline. The grouper fish that inhabit these waters are so accustomed to the presence of divers that they will let you get close.
Reis Magos: located on Madeira Island this dive site is famous for its abundant marine life including numerous toadfish and seahorse specimens. Night d ives are very common in this area of Madeira.
Ponta de São Lourenço: It is worth going to the Sao Laurenco Reserve for the geological richness of the area. If you want to see the famous black corals up close, swim among barracuda fish and octopus include it in your list.
Baixa da Agulha: located in the Natural Reserve of the Desertas Islands, you will have to take a boat trip from Funchal to get to this part of the archipelago but the trip is totally worth it.
7. Take the cable car up to the Botanical Garden of Madeira.
Known as the Monte Palace Tropical Gardens, Madeira's impressive botanical garden is located in the town of Monte, located on one of the high hills that border the ancient city.
The best way to get to this point of the island is by taking the Madeira cable car, whose station leaves you very close to the entrance to the Garden.
You will have the opportunity to fly over the city at an altitude of 560 meters during a straight line of approximately 3200 meters. You will be able to observe Madeira from the skies in a trip that takes about 20 minutes on average.
The Madeira cable car operates every day of the year from 09h until a last boarding at 17:45. Tickets cost approximately €18 for a round trip.
Although the trip itself is an exciting adventure, the visit to the botanical garden will be a different way to discover the hidden beauty of Madeira in a 100% controlled environment that prioritizes the proper conservation of the island's plant species.
It is also an excellent family activity to carry out if you go to Madeira with children; as the place is characterized by its impressive botanical collection resulting in an educational, didactic and fun visit in equal proportions.
8. Visit the other islands around Madeira
Madeira is the name by which the archipelago made up of several islands is known. Therefore, all those travelers looking for a more complete experience should consider in their travel plans a trip to the Ilhas Desertas from Madeira.
The Desertas Islands of Madeira are a group of small inhabited islands where you can appreciate the local fauna and flora in its wildest state. The small islands together form a natural reserve where the exploitation of the fauna and flora is totally forbidden.
Travel to the islands to see the exotic local vegetation, and spot birds of different species that you will hardly find anywhere else in the world, so get some good binoculars.
However, if you are a photography enthusiast, be sure to bring your camera! This area of Madeira is famous for being one of the few places in the world where you can see the monk seal.
In the city you will find many local companies that offer this type of experience, with boat transportation to and from Funchal. If your trip is going to last several days, for example 7 days in Madeira or more, don't hesitate to reserve a day for this fun excursion.
9. Enjoy a relaxing canoe or kayak ride.
Canoeing or canoeing in Madeira Island is exciting and fun. However, unlike other locations, canoeing on Madeira Island is not done in the river but rather in the blue sea waters surrounding the island.
Hiring an organized excursion is the best way to carry out this type of experience, as the organizing company provides the traveler with everything needed for the adventure including safety equipment and canoes, round-trip transportation, and an expert guide accompanies the group throughout the tour.
The most positive point is that they are short duration excursions, considered among the best tours in Funchal. You can easily combine the canoe trip with other types of experiences included in this list. Food and beverages are usually not included.
Finally, while it is true that the location may change depending on the company you hire for the experience, among the most popular locations are the following destinations: Ponta de São Lourenço, Cabo Girão Natural Reserve and Garajau Natural Reserve.
10. Experience Madeira from the skies by paragliding.
Paragliding is a fun and interesting activity that is on the wish list of many travelers. If you are going to Madeira on your next vacation, you should know that on the island you will find several local companies that offer this type of experience.
The companies in charge give a short talk where they explain in detail how the experience will be and provide all the necessary safety equipment: helmet, goggles and others. On the day of your adventure, try to wear appropriate clothing, such as sports shoes or boots and comfortable pants that are not too baggy.
You will be able to experience Madeira from the sky accompanied by an expert guide on a short flight. Keep in mind that many details of the experience may vary depending on the company you hire and you should also consider that the starting point of the flights may change depending on the season and the prevailing weather.
Paragliding in Madeira Island is a short duration adventure that usually takes about 2 hours to complete.
Most companies offer direct pick-up from hotels in Funchal so you don't have to worry about transportation either. This alternative is ideal for combining your adventure in the air on the island with many of the other integrated activities studied in this list.