Visit Xplor Park in Cancun
Traveling to Cancun or Playa del Carmen? Then you should visit XPlor, a huge green area dedicated to adrenaline lovers.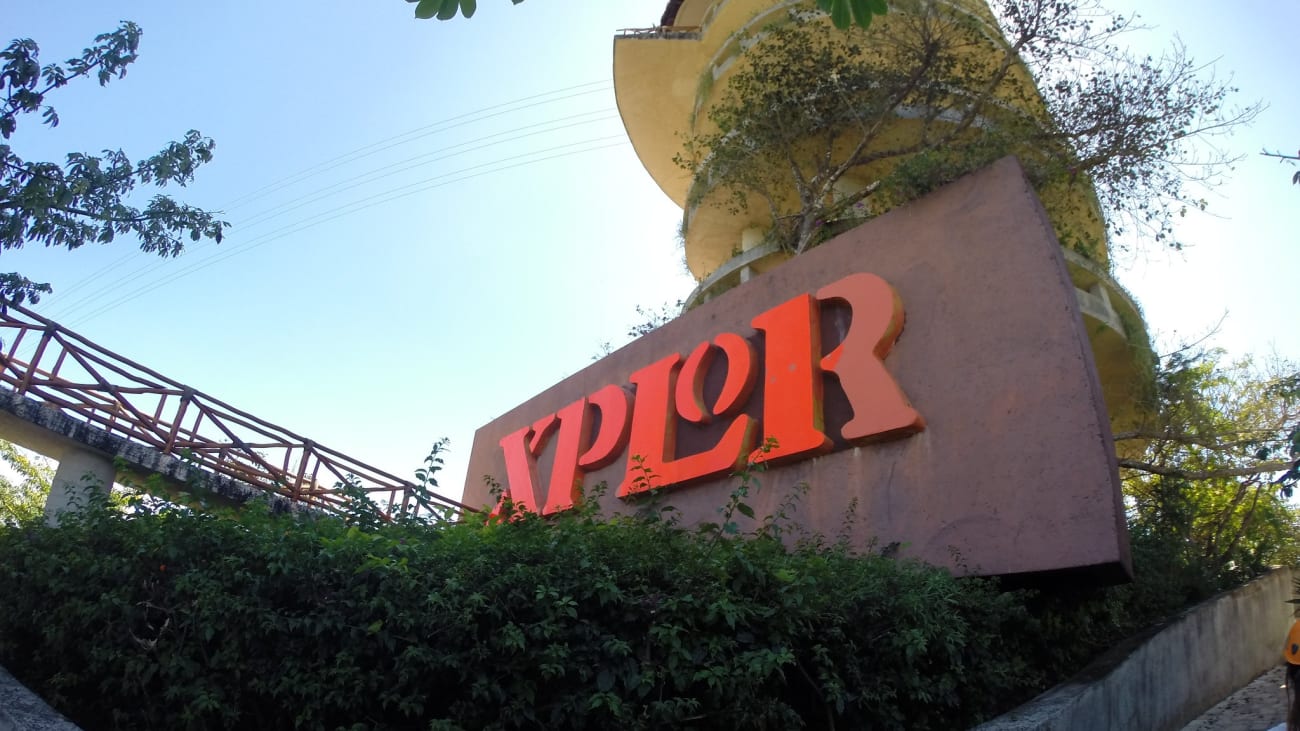 Zip lines that descend into the water, amphibious vehicle routes and caves crossed by subway rivers. XPlor is the most adventurous park in the Riviera Maya. It is located about 70 kilometers from Cancun and can be easily reached with an organized excursion.
Among the attractions to see and do in Cancun, the multi-adventure park surely deserves a mention. Every year, thousands of tourists come here to spend a day in nature. Here are the packages available and other information of interest
The best option
A day trip to a theme park just a few kilometers from Cancun
XPlor is an adventure park in the Riviera Maya. The price includes pick up from your hotel, a skip the line ticket and a locker to leave your belongings.
A few kilometers from Cancun is a theme park of the most original. In XPlor, nature and the most adrenaline-filled activities merge perfectly. Here you can do zip-line tours, go down rivers or drive an all-terrain vehicle in the tropical jungle
The activity lasts about 6 hours, but when you feel tired, you can relax by snorkeling in the crystal clear waters.
Recommended if you are looking for an original outdoor activity.
Other options to visit the park
If you can't decide, maybe it's worth taking a look at the other options. Here are the main ones.
Xplor All Inclusive Formula
The daytime option. Xplor is an adventurer's dream: zip lines, subway rivers that cross stalagmite caves, amphibious off-road vehicles await you in the Riviera Maya.
As the name suggests, you won't have to pay any extra (souvenir apart). Non-alcoholic beverages are unlimited and the buffet meal will satisfy any demands.
Price: around 120 €.
Duration: 1 day
Includes helmet, life jacket and locker.
Recommended for those who
Xplor Fuego with dinner and transportation
The night option. When the sun disappears, the park changes its skin. Thanks to an illumination with torches and red LED lights, the atmosphere is very suggestive. You will be able to do all the activities planned for the day: amphibious vehicles, river descent, etc. How cool is that?
At the time of booking you will have to indicate the pick up place (usually a hotel). On the day of the excursion you will be picked up and taken to the adventure park. The price entitles you to a buffet dinner. Book well in advance, it is a very coveted activity.
Price: more or less 130 €.
Duration: 6 hours or a little more
Includes helmet and life jacket
Recommended for those who want to experience the park at night.
Route to Xcaret, Xel-Ha, Xplor and Chichén Itzá
This option gives you the opportunity to choose. You can choose two of the four attractions. I will make a brief summary:
Chichen Itza, a complex of Mayan ruins in the Yucatan Peninsula. It is a very ancient city, estimated to have been built around 600/750 AD. The nearby Sacred Cenote could be the reason for its foundation. For more information I recommend you to read the post about excursions to Chichén Itzá.

Xel-Há, the adventure park at the mouth of a river. You can snorkel in a river and in a beautiful cove, go down rivers in inflatable rafts and take an adrenaline rush on the zip lines.

Xcaret, another park where nature is the main protagonist. It is located in a picturesque cove with a small peninsula that shelters turquoise waters. They also organize live shows that recreate the rituals of the Mayas.

Price: more than 200 €.

Duration: maximum 12 hours

Includes helmet and life jacket

Recommended for those who want an option that allows more than one visit.
How to book an excursion to XPlor Multiadventure Park
The easiest way is to book online. This way you won't have to wait for your arrival in the Riviera Maya and you will secure your entrance to the park.
Xplor - as well as Extreme Adventure Eco Park in Cancun and Xcaret Park in Riviera Maya - is a very busy destination and it is a good idea to book your visit in advance.
What attractions are in XPlor Park?
The theme park is a paradise for adventure lovers. It alternates forests, caves and rivers with crystalline waters, ideal for enjoying a day outdoors. The list below enumerates its attractions:
Amphibious vehicles. How many parks give you the opportunity to drive an all-terrain vehicle on your own? XPlor has a jungle trail that goes through caves, rocky paths, suspension bridges and small streams. All you have to do is put on a helmet, buckle up and follow the directions. By the way, if you are interested in these types of excursions, I recommend you read the post about the best ATV tours in Cancun.
Zip lines, two circuits of 2.3 kilometers and 1.5 kilometers. Each one consists of 7 zip lines that will make you experience an incredible feeling of adrenaline.
Subway expedition, a journey that will take you into the bowels of the earth. You will walk among stalactites, stalagmites and a stream with crystalline waters; you will get wet but I assure you that it is an incredible experience.
Hammocking, the option that combines the zip line with the hammock. The experience ends in a cenote
Individualrafts orrafts for two that allow you to navigate in the subsoil of the amusement park. There are two routes and, in addition to a helmet, you will be given paddle paddles to help you get around.
Toboganxote, a slide descent that takes place aboard a raft. This activity is designed for 4 people and includes 5 exciting descents. The tour ends in a wave pool.
Is it possible to eat at XPlor Multiadventure Park?
Of course you can! The theme park is located next to Playa del Carmen and about 70 kilometers from Cancun. As it is located in a virgin area and a bit far from the main cities, it has bars and restaurants inside:
El Troglodita, XPlor's only restaurant. You can taste ribs, salads, burgers, ceviche and dessert. There is also a buffet option. It usually opens at 11:00
Oasis and Manantial, ideal to start the day with energy. Before any activity you should have a good breakfast; here you will find snacks, cookies, fresh juices and more.
There is also a bar, the Corazón, but it includes only natural drinks and juices. It owes its name to a large stone heart covered with red mosaics.
How should I dress?
XPlor is an adventure park and therefore requires proper attire. To enjoy the experience to the fullest, I recommend wearing beach shoes that will protect your feet from scratches and minor injuries. I do not advise you to wear sneakers or flip-flops because they become uncomfortable throughout the day.
Other things you can't miss are:
Swimsuit
T-shirt (you will spend several hours under the sun and you have to protect your skin).
Shorts (they are more comfortable on some attractions, for example, the zip line)
Is it possible to go to XPlor Park with children?
Of course, XPlor is designed for the general public, including families. Personally, I think it's best if your little one is at least 6 years old. Otherwise, they might not fully enjoy the experience.
In case they are not interested in the zip lines, XPlor has a children's area where you can drive amphibious vehicles or swim in a subway river. For more ideas, I recommend reading the post on 10 things to see and do in Cancun with kids.
Can I go to the park on my own?
Yes, although in the end it may be more expensive or uncomfortable. The bus is the most economical option. The station is located in downtown Cancun (Calle Pino, supermanzana 23, Manzana 56, Lotes 1 and 2) and a ticket to Playa del Carmen (where the park is located) costs about 80 pesos (more or less 4 €).
Alternatively, you can opt for a cab. In this case you must be willing to spend more. It is convenient to fix a price in advance.
As fornight trips, I recommend you to rely on an organized excursion. If you have a rental car, you can park for free in the XPlor Park parking lot.
Tips for an excursion to XPlor Multi-Adventure Park
.
Before jumping into the attractions, take some time to look at the park map. You will find it near the entrance. XPlor occupies a large area and it is best to get an idea of the routes.
If you don't have enough cash, you don't have to worry. There are ATMs scattered throughout the park.
Unlike other parks, XPlor does not have relaxation areas. If you want to relax, this is not the place for you. In this case, I recommend you book a ticket for Xel-Ha Park in Cancun. Here you will find relaxation areas with hammocks (in addition to the adventure attractions).
Bring insect repellent
I recommend leaving your phone or camera in the locker. The park photographers immortalize the best moments. You have two weeks to buy them, if you wish.
Wear sunscreen. You will always be protected by helmet and vest but the sun is strong and it is better to avoid sunburn. Choose environmentally friendly sunscreens.
Take a towel, they will not provide you with one.
Are there other things to see near the adventure park?
Yes, there are other attractions of interest in the vicinity of the park. Many tourists choose to take a trip to Xcaret Park from Cancun. It is an eco-archeological park and is within walking distance of the XPlor.
Its particularity are the shows: ceremony of the Voladores de Papantla, pre-Hispanic dances and horse shows. It is also a natural paradise with cenotes, a lush jungle and the classic turquoise sea.
Another nearby destination is Xenses, a park similar to Xplor: adventure attractions, zip lines and water games. Its special features are a fast slide and a natural spa. It is open from 7:00 to 12:00 (Monday to Friday) and from 7:00 to 10:00 (Saturday and Sunday).
In case you have a rental car, you can admire a magnificent sunset at Playa del Amor and Playa del Carmen. Look for them in the navigator and let yourself be guided.
There is one last thing I always recommend: the Punta Venado bike park. It has a network of trails through a tropical forest. It is an original experience, perfect for every mountain bike enthusiast.
Other tips
It is usually less crowded if you choose the "Fire" option. Attractions such as the zip lines are less crowded.
To enter the park, the minimum age is 5 years old.
Important: the multi-adventure park does not accept digital tickets. You must print your voucher
The XPlor park is wheelchair accessible. Please let us know in advance so that we can assist you on the day of your visit.
The adventure park is closed on Sundays.
Gluten-free food is available in the restaurants