The 6 best gastronomic tours in Rome
Gastronomy is one of the best ways to get to know Rome and that's why in this post I'm going to recommend some of the best gastronomic tours you can enjoy in the Italian capital.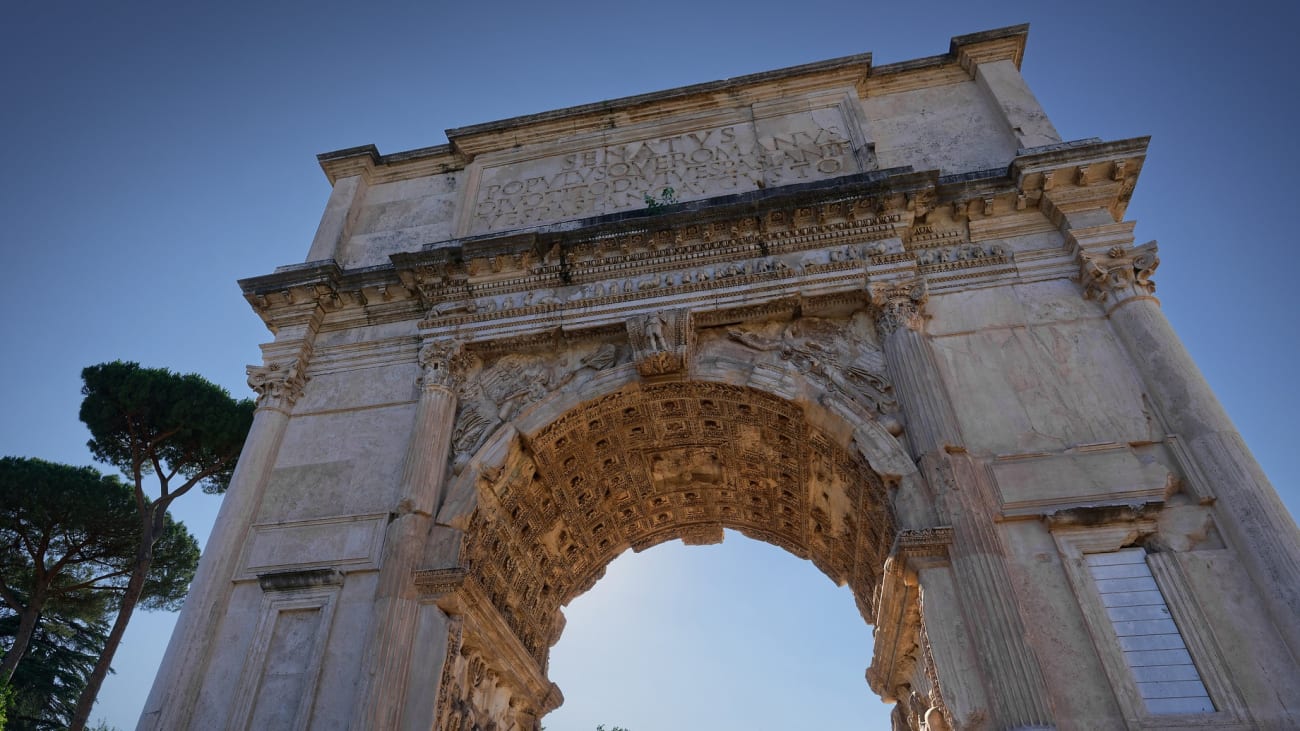 In Italy, gastronomy is a fundamental part of the country's culture. Outside its borders, the country is recognized first for its history and cultural heritage, and then for its food. And in the capital this is noticeable in every corner. All the places to see in Rome are enhanced by tasting its food as we tour the city.
Rome's gastronomy goes beyond the typical pizzas or pasta. There is a huge range of flavors to discover and therefore in this post I tell you what are the best gastronomic tours of the capital of Italy. If Rome conquers your sight with its monuments, you will fall in love with it through taste.
1. Gastronomic Tour of Trastevere, Campo de' Fiori and Jewish Quarter
There is much to see in the Trastevere and Jewish quarters, two places that are part of the best gastronomic areas of Rome.
Between the two is the Campo de' Fiori market, one of the best places in Rome to buy and taste fresh and local products. That is why there are many gastronomic tours that go through these points to offer the possibility to taste the authentic flavor of Rome.
These tours are focused on small groups of not much more than 10 people and make a tour of some gastronomic locals of these areas and a stop at the market in the Campo de Fiori square which lasts about 3 hours and a half or 4.
It usually starts early with breakfast and some snacks, a stop at the market and culminate with a good meal and tasting, as well as including typical drinks and complete with the famous gelatos. All accompanied by an expert local guide.
With this type of tour you will taste from the most typical like fresh pasta, to lesser known antipasti (hors d'oeuvres) dishes that include cold cuts, cheeses, fresh ingredients and many other things that are best discovered by yourself.
Once you finish this kind of tour you will know enough to know which are the best places to eat in Trastevere.
Interesting details
Price: From about 80€ approx.
Duration: Between 3 and 4 hours.
Location: Trastevere district, Jewish quarter and Campo de' Fiori market.
Advantages of this option: It is one of the most complete options to get to know Roman gastronomy in depth.
Disadvantages of this option: It requires a full morning.
2. Trionfale Gastronomic Tour
This type of tour is named after the Trionfale market. The largest market in Rome located in the most gastronomic area of the city. It is located north of the Vatican, in an area full of restaurants, bars, pubs, cocktail bars, ice cream parlors and all kinds of places to enjoy the gastronomy.
The tours of these areas are among the most complete and, in addition to the entrance to the Triunfale market, include numerous tastings in various restaurants.
Variety is their main asset, as they include tastings of Italian coffees, sweets, Italian wines and cheeses, pasta, homemade ice cream and all kinds of food. It also usually includes visits to some of the best gourmet stores in the city.
Details of interest
Price: from 80 euros approx.
Duration: about 4 hours approx.
Location: around the Triunfale market north of the center.
Advantages of this option: It is the most complete and with the most varied tastings.
Disadvantages of this option: The Triunfale market area is far from the center and does not include the transfer there.
3. Tour the street food stalls of Rome
Street food is also part of Rome's gastronomic culture. In its streets there are hundreds of stalls offering fast, inexpensive and equally delicious food to enjoy even amidst all the hustle and bustle of Rome. There are stalls selling pizzas, suppli (Italian croquettes), cakes, ice cream and much more.
To discover Rome there are guided tours that offer the possibility to visit some historical points of the city such as the Pantheon while enjoying some stops at these street stalls.
Generally, this kind of tours have the Campo de' Fiori market as the centerpiece of the visit because of the large number of street food stalls in this place. And to complete the tour you can visit the best places in Rome to taste the authentic Italian pizza.
Interesting details
Price: From about 40€ approx.
Duration: Between 2 and 3 hours.
Location: Center of Rome
Advantages of this option: It is a very interesting way to tour the center of Rome and combine sightseeing with gastronomy.
Disadvantages of this option: Many of the touristic points of the tour are only seen from the outside and are passed quickly.
4. Cooking class with tasting
Of course, one of the best ways to enjoy the gastronomy, besides eating, is to learn how to prepare typical dishes. That is why in Rome there are very frequent cooking classes where they teach you how to prepare various types of fresh pasta, pizzas, some sweets and various typical Italian dishes.
With this type of option you will learn to cook Italian specialties in a typical restaurant and under the orders of an experienced chef.
The first part corresponds to the classes and the second part to the enjoyment of tasting your own creations, plus some input from the chef. The best restaurants offering classes in Rome are usually located near Piazza Navona.
Details of interest
Price: About 60€ approx.
Duration: About 3 hours between classes and tasting.
Location: Usually in the center of Rome in the Piazza Navona area.
Advantages of this option: In addition to enjoying eating, you will learn how to cook typical Italian dishes.
Disadvantages of this option: No a la carte option.
5. Wine and cheese tasting in Rome
One of the favorite gastronomic activities of the Romans are cheese and wine tastings. A custom that is becoming more and more popular among tourists. In Rome, local products are highly valued, and since the city is surrounded by vineyards, local wines are highly appreciated.
Cheese also plays a leading role in Italian gastronomy and is the best complement to wine tasting.
In Rome there are many tastings of this kind and many places where these tastings take place. Many of them are close to tourist spots. It is a very concrete option for wine tasting lovers, but it is a quick and comfortable activity to do and above all very enjoyable.
Details of interest
Price: From 40€ approx.
Duration: 1-2 hours.
Location: There are several locations for these tastings, generally near monuments and important points.
Advantages of this option: It is a highly recommended gastronomic experience and very convenient and quick to do.
Disadvantages of this option: The menu is closed and subject to change depending on the season.
6. Workshop for Gelato lovers
One of the undisputed stars of Rome, with permission of the pasta, are its Gelatos. The artisanal ice creams of the Italian capital are very special and are almost nothing like the ice creams that we can taste in other cities of the world.
The streets are full of gelato shops and in some of them there are workshops to learn how to make Gelato with the best artisans, in addition to being able to taste them.
The best gelato shops in Rome are usually located in the center of Rome and especially those that make this kind of workshops.
In these you can learn how is the process of making artisan gelato, what machines are used, what are the ingredients, etc.. And put it into practice by making your own creations of various flavors. It is one of the best activities if you visit Rome with children and especially if you do it in summer when temperatures rise.
If so, I leave you this guide to enjoy Rome in summer beyond the Gelatos.
Details of interest
Price: around 45€ approx.
Duration: 1 hour approx.
Location: ice cream parlors in the center of Rome.
Advantages of this option: It is a very fun activity for children and adults, as well as very tasty.
Disadvantages of this option: The workshops have very limited places.
What are the dishes not to be missed on a gastronomic tour of Rome?
Roman gastronomy is generally based on a typical menu consisting of hors d'oeuvres, antipasti as they are known in Italy, a first and second course and a dessert. There are a thousand options for each of them, but I will tell you which are the essential ones:
Antipasti: In this section you must try the bruschetta, a slice of toasted bread with garlic, olive oil and usually tomato or fresh ingredients. The mozzarella tapas, a fresh cheese that can be eaten alone or with salads such as the caprese salad with this cheese, tomato and basil. The bresaola, which are slices of cured veal, carpaccio, which is a type of very thin cut of meats and sausages that are eaten raw, or the typical charcuterie boards complete this list with the most common and recommended antipasti in Rome. The best places to try these appetizers can be found at this link.
First course: Here pasta is the undisputed king of Rome, and of all Italy. The variety is infinite and here it is best to choose to taste. Rice in the form of risotto, potato gnocchi or soups are the other most common dishes in Roman restaurants.
Second course: The pasta or the first course is usually completed with meat or fish. The meat is mostly pork or veal and the fish depends on the season, but generally both dishes are served with a side dish called contorno made of potatoes and vegetables.
Desserts: Fresh fruit and sweets are essential. But there is no self-respecting dessert in Rome that is not complemented by a good Italian coffee and an authentic Roman Gelato.
In addition to the gastronomic tours, I leave you this link where you will discover some of the best places to eat in Rome.
Tips for a gastronomic tour of Rome
When going on a gastronomic tour of Rome there are a number of points to keep in mind about the gastronomic customs
Lunch at noon is always the strongest, dinners are of a similar structure but always lighter. Breakfast is usually very light, with just a coffee and some pastries, since it is customary to have a cappuccino or similar at mid-morning.
Generally, lunch hours in restaurants are from 12:30 to 14:30 and dinner hours from 19:30 to 22:00.
Street food is also a protagonist. Whenever you want to eat out of hours or something faster and cheaper in Rome you will find hundreds of street stalls with pizzas or similar portions.
Why is it advisable to take a food tour?
When you visit Rome you usually move through the most touristic areas and streets where the most famous monuments are located. In these areas most restaurants take advantage of the occasion and offer a smaller menu, limiting themselves to the most typical and generally with higher prices.
Finding a restaurant where to taste the authentic Roman gastronomy with a good quality-price ratio is sometimes a difficult task.
By hiring a gastronomic tour you will be sure to know the authentic Italian food without limiting yourself to the most typical and always with experts who will teach you all the secrets of the gastronomy in Rome.
Another advantage is that you will not only taste the best dishes, but you will learn how they are prepared and you will learn enough to know how to choose on your own which restaurants are worth visiting in Rome.