Vatican City Tickets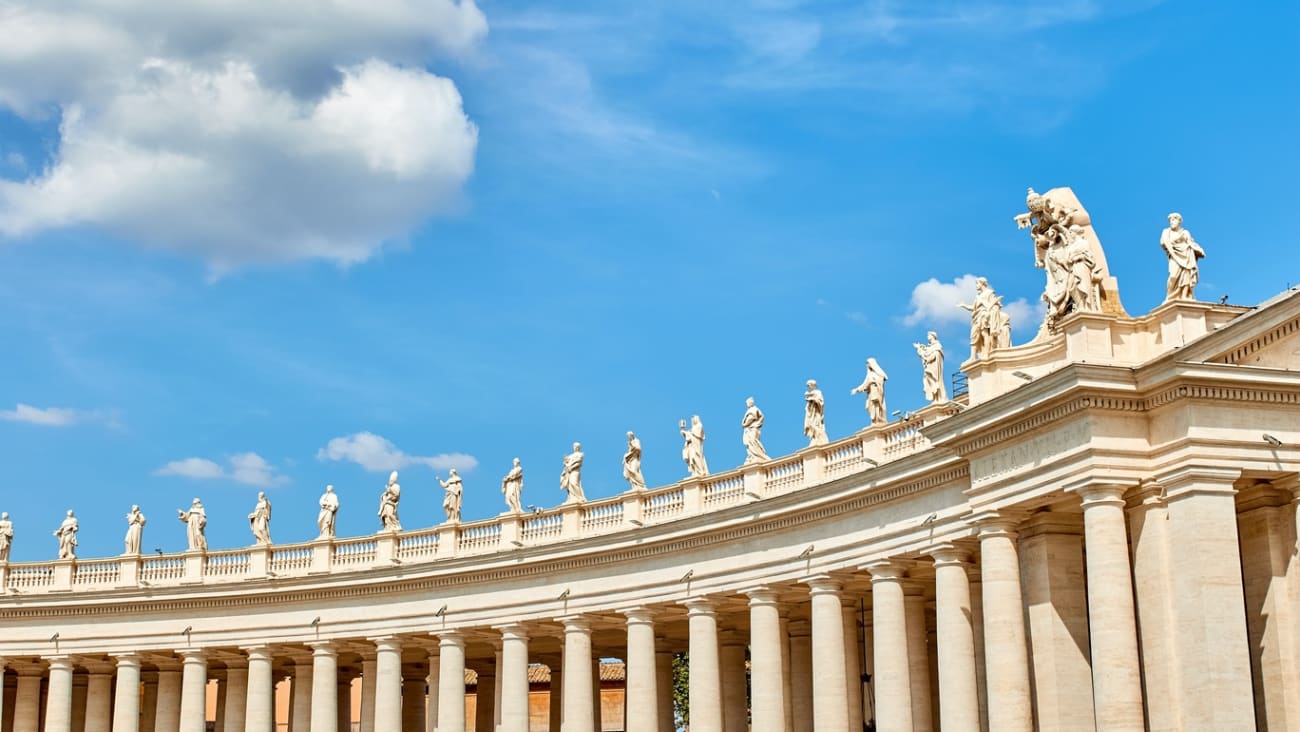 Traveller tips
Helpful advice from us and our travellers so you can enjoy your experience to the fullest.
How much of the Vatican City can I visit?
The majority of the Vatican City is actually closed off, however St Peter's Square, St Peter's Basilica, Vatican Gardens and the Vatican Museum are all open to the public. There is also the Vatican Library, reserved for researchers, as those who enter need to provide proof of their research and qualifications.


Is there a chance to see the pope when I visit Vatican City?
While you're unlikely to see the Pope wondering the city, he usually gives his Papal Audience on Wednesdays around 10:00 at St Peter's Square, our advice is to get there extra early to avoid the crowds and get yourself a seat. He also holds a number of Papal Masses, but you'll need to check his Papal Mass schedule to find out when and which churches they're held.


How busy does the Vatican City get?
Considering that most tours around the Vatican City last over 3 hour, combined with the popularity of these tours, the Vatican City can get particularly hectic. It's for this reason that Skip The Line tickets are often recommended, as their pre-booked nature means you can avoid the queues to pick up tickets, and in some cases enter via a different entrance.


How many galleries are in the Vatican Museums?
The Vatican Museums consist of a staggering 54 different galleries (named salas), the last sala is the Sistine Chapel. Of them, notable galleries include the Gallery of Maps, the Raphael Rooms, the Borgia Apartment and the Pinacoteca Vaticana.